Krimptang/press bar to be used for aluminium wire clamps up to 2mm. Crimping Tool.
In addition, this pliers also has a handy cutting function.


Taking a loop with wire clamps is now simple:
Thread a wire clamp over the cable
Bend the cable back
Stop the end in the wire clamp
Pick the right jaw
at the crimping pliers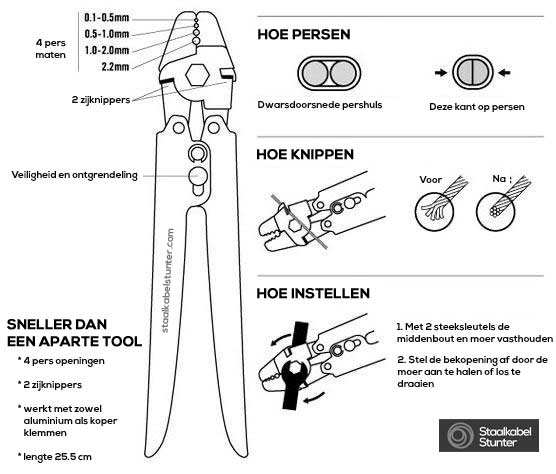 Would you like some expert advice? Our customer service is ready for you!