Discus lock Number lock
70mm diameter
Stainless steel version.
This lock combines the advantages of the discussion lock and the convenience of the combination lock.
Handy to exchange keys to your favourite club? This lock solves that problem.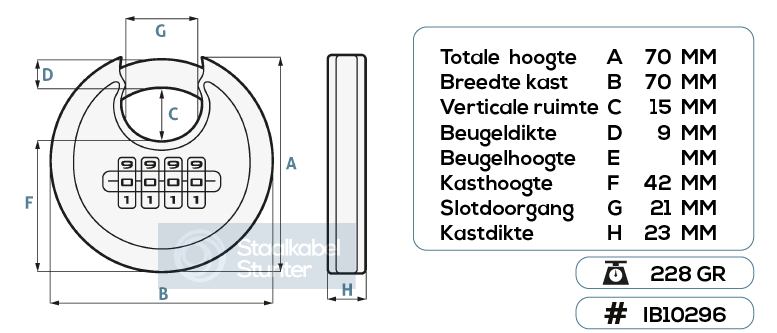 The number combination is adjustable. By default it is set to 0000

Settings are as follows:


How to set Disc Padlock Combination Code 

1.Turn Dials to opening combination(Factory default is 0-0-0-0).

2.Slide black lever underneath combination right to left to open shackle.

3.On the back of Lock,use screw driver to turn change screw counter clockwise 90 degree to horizontal position.

4.Lock is now in reset mode.Turn dials to desired combination.

5.Double check dials that they are at desired combination.

✔Turn reset screw clockwise 90 degrees bank to original vertical position.

6.Lock is set to new combination now.Please write down the new password so you can remember your passwords.

✔Important Note:You are not able to lock padlock until you finish step.
or watch this clip: