Hydraulic push rod 240
The hydraulic pressing rods are specially designed for pressing cable and wire. The shrink section is equipped with a hard steel pawl to ensure safety.


180 degree rotatable head
Little force required
Automatic security
Suitable for pressing wire clamps 3 to 10 mm
Specifications:
Pressure 12 Ton
Shrinkage range in mm2 = 16 to 240 (cubic mm)
Added adapters: 16, 25, 35, 50, 70, 95, 120, 150, 185, and 240
Length 500mm
Supplied in a handy plastic case.
A special hardened adapter for 3mm
is available for this press rod.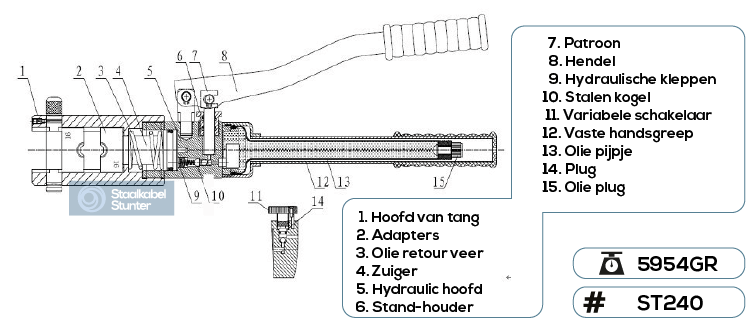 Film is of the smaller version (120)