Hanging kit 18

Suspension system with 2 spring clips
This suspension system has a loop at the top. This makes it easy to hang on a hook. Is quickly adjustable in height and equipped with 2 spring clips.


The steel cable has a thickness of 1.5mm and a length of 1 meter.
The two dividers have a length of 30cm.
Maximum weight: 10 kg
Test your construction by slightly overloading it during installation.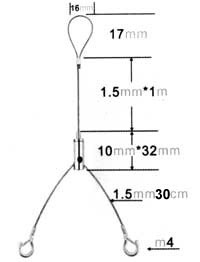 (this is a static weight, no rights can be derived from it)