Catroll wall/ceiling model.
Free rotating pulley wheel that can handle loads of up to 190 kg with little force
.
Safe for heavy duty applications.
Mount using three screws (not supplied)
Tip: For quick and easy installation pull the split pin out of the pulley.
Total thickness of the pulley is 29mm. And the maximum width for the cable is 10mm

In stock, so 1 working day delivery time!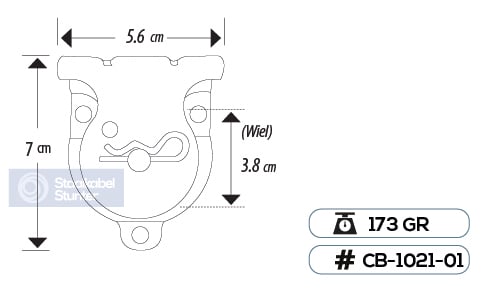 Frequently asked questions:
Request: If you remove the cotter pin from this pulley you can remove the wheel?
Answer: Yes you can indeed remove the wheel when the cotter pin is pulled out.
Do not exceed workload.
#steel cable wheel