Cable clamping pliers and cable cutter 2 to 5 mm table model

This is the same pliers as the 18500tn but on a handy base. This makes it easy to press on wire clamps with 1 person.
Cable clamps with rubber handles for pressing wire clamps for steel cable with a thickness of 2 to 5mm. With extra hardened jaws.
Clamp pliers and cable cutter in 1.
The pliers have a length of 53cm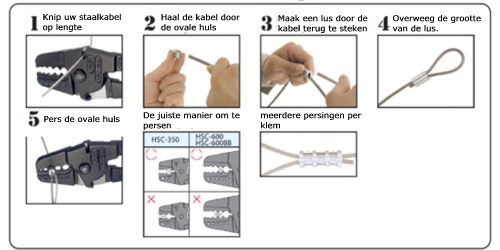 or download the pdf instruction document for the
pressing wire clamps
. (493kb) pdf